ꠠ

Remembering Steve Jobs


ꠠ

The Center has recently produced several YouTube videos promoting computer club activities, Personal Legacy / Oral History videos, High School Reunion DVDs, and Reunion Blogs. The creative digital arts compliments the Center's technical know-how.
ꠠ The Center has reviewed LapLink's PC Mover, an amazing program that migrates programs as well as data between different operating systems. See full published review.


ꠠ

The Center has been providing extensive tech support to clients via remote access. The Center has also been leading an initiative for webinars and webcasts by presenters 5000 miles away. These technologies are ideal for companies looking to save money and yet maintain a strong presence in today's economy. Call for info!


ꠠ Fred Kagel, the Director, is certified in QuickBooks Pro羚nt>

, Enterprise Solutions, and Point of Sale (POS). Call for a free initial consultation!



Which class is right for you and your company?


ꠠ

Private one-on-one classes are designed to get a student up and running as quickly as possible or to go slowly and thorough as needed. These classes are structured.
ﳰan> Group classes are offered only for businesses, which have specific needs for new or existing employees.
ﳰan>Flexible custom classes are designed for individuals or businesses who need work on developing specific projects.

If needed, go to Adobe to get the free Adobe Acrobat Reader.




Complete website domain registration, hosting and design from $695.
Free initial business consultation. Mention this website.

See Keyboard Beginnings Music, an early music education curriculum for young children or children with special needs..
Join Fred Kagel, Sandy Rand, and Ruth Lewart of the Brookdale Computer Users Group (BCUG) VBA Workshop for Access programming.
Reminisce 25 years of Personal Computing History from kits to P4s, from tin-cans to Broadband, and games to business productivity.
Webmaster of PS duPont High School, Wilmington, DE


VBA coding demo to convert numbers to words (SpellNumbers.xls)

Quicken 2003 Premier Review

Conversions Plus v6.0 Review - PC and Mac file converter plus more.

Summaries of talks on overcoming "Office Annoyances" and "Strategies and Techniques for Computer Trainers" presented at the Trenton Computer Festival
*****

Freehold, NJ memorial to September 11. Statue of Liberty on 9/11 that says it all.
Thank you for visiting our website. The loyalty and patronage of our clients is sincerely appreciated and I hope to gain the confidence of prospective new clients. - Fred Kagel

"The future is made up of yesterday's tomorrows" -Fred Kagel, Dir.


Celebrating More Than 30 Yrs of Excellence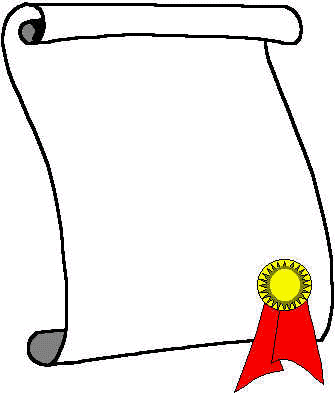 The Freehold Computer Training Center has been providing computer training and consulting services to individuals, schools, businesses, and governmental agencies in New Jersey, Pennsylvania, and Delaware since 1978.
If you wish to update your email address or to be added to my email list, please email me fkagel@freeholdcomputer.com or click here.
The Center Provides
Clear instructions
Structured handouts
Helpful hints, short-cuts
Practical job skills
Customization
Free limited phone support

A Student Can..

Take a single class or a curriculum
Take private lessons
Email problems and questions

Fred E. Kagel, Founder and Director
30+ years experience with computers
30+ years in the education "business"
30 years experience with microcomputers and computer education
Trainer, consultant, lecturer, author on computer related topics
Former adjunct instructor at community colleges
Former President and Editor of Brookdale Computer Users Group; Database Workshop leader
and Excel Workshop co-group leader; team member for Access Visual Basic for Applications (VBA)
Johns Hopkins and Lotus Notes programming contest winner
Microsoft Access, FileMaker Pro, and AlphaFive database developer
Certified QuickBooks Pro, Point of Sale (POS), and Enterprise Advisor

羚nt>

Participant of QuickBooks ProAdvisor

ꠠ

Forum and Intuit's Developers Network (IDN)
Participant on technical forum: www.kickenhardware.net
Authorized NOD32 Antivirus reseller
Microsoft FrontPage, ExpressionWeb,and Dreamweaver Web designer
Webmaster of PS duPont High School, Wilmington, Delaware
Digital photographer, video buff, and Midi musician
Member of Yamaha's Disklavier Users Group
Technical Advisor to Judy Kagel of JBK Music Publishing, creator of Keyboard Beginnings Music (a music education program for young children) and a one-women performer of All Occasion Music
eCommerce: eBay, PayPal, Amazon Advantage reseller
Health nut, alternative medicine and stem cell advocate,
supporter of Christopher Reeve Paralysis Foundation

Here is what former students have said:
"Used terminology that was easy to understand."
"Clear with definitions."
"Helpful - Very knowledgeable."
"Excellent step-by-step instructions."
"Extremely patient."
"Valuable professionally and personally."
"Just following your class, I was able to use my skills at a temporary assignment. I felt comfortable and confident. I think this was possible through your smooth, plain-English method of teaching."

Contact Information
Telephone Number:
(732) 577-0606


Training Center Location:
PC Warehouse
3681 Highway 9 N. (Burlington Coat Factory Shopping Ctr.)
Freehold, NJ 07728
Directions

Mailing address:
Freehold Computer Training Ctr.
22 Alexander Ave.
Freehold, NJ 07728

E-mail: fkagel@freeholdcomputer.com

We are Local

Monmouth County Business List
Training Classes is a free online directory of training providers, courses and certification programs for students and trainers. Connecting those who wish to learn with those who love to teach. The Freehold Computer Training Center is a participating member.

Economy Blog
At one time or another, my dentist, my barber, my favorite Italian restaurant owner's son, and my auto mechanic have all been clients of the Center. We are on a first name basis. We share the good economic times, we share the rough ones. We work out disputes when there are any. We are not family, but we are neighborhood. We do not ask for bailouts, we ask for each other's services. In today's economy, we must 'invest' in each other. Surely you cannot eat or heat your house with computer training, but any kind of education is empowerment and an investment today for what we know will be better times tomorrow - Fred Kagel
ΠΑ ΒΩ ΚΑΙ ΧΑΡΙΣΤΙΩΝΙ ΤΑΝ ΓΑΝ ΚΙΝΗΣΩ ΠΑΣΑΝ
鶥 me a place to stand and with a lever I will move the whole world,䯠which I say, "Give me a spreadsheet large enough, I will solve the economic woes of this country."- Fred Kagel